New Zealand has strict laws and regulations when it comes to toy safety for infants and children. All baby and children soft toys must meet several toy safety standards including:
AS/NZS ISO 8124.1:2013 – related to the structure, contour, spacing, size and shape of the toy
AS/NZS ISO 8124.2:2009 – a toy's flammability
AS/NZS ISO 8124.3:2013 – toxicity levels
Basically
As children under the age of 36 months are likely to swallow and choke on small parts or materials of toys, there are strict rules about what a toy is and what it can't have or look like.
For instance, teethers, rattles, push and pull toys, games, dolls, puzzles, toys attached to a stroller or crib and stuff toys are all required to meet the AS/NZS ISO 8124.1 toy safety standard.
Rules?
So let's now talk about the rules regarding toy safety. All toys intended for children under 36 months, including our Cute Cuddles soft toys, must not be small enough or contain small parts which could be swallowed by a child.
This means they cannot:
Be small enough to become a hazard if swallowed or inhaled
Have any small parts which can be intentionally removed, swallowed or inhaled
Have any pieces which could break off and cause a hazard if inhaled or swallowed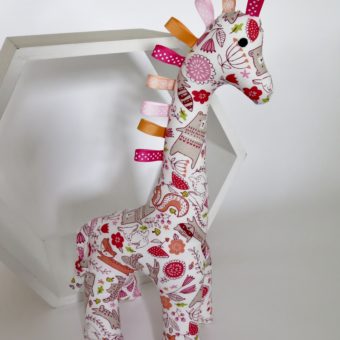 A general rule is, if the part of the toy would fit inside a small film cylinder, then it is too small and does not meet the standard. As a handmade toy seller, it is my responsibility to ensure that the toys I sell meet the required toy safety standards. This is done by controlling the size of the toy and any parts and double stitching every seam by hand. I do not use any plastic eyes either, I hand sewn all eyes onto each individual toy.
How to Choose a Safe Baby Toy for Your Infant
When buying a baby toy, while sellers are required to meet the NZ toy safety standards, you still need to check it is safe for your infant. This means you must look for:
The recommended age range for the toy
Any removable or potentially removable parts
The size of the toy itself
The materials the toy is made from
Any packaging which must be removed
Any batteries or magnets which could be swallowed
The level of noise the toy makes
If you have any doubt over the safety of the toy, don't buy it! The Commerce Commission is responsible for ensuring toy sellers meet their obligations and you can find out more about these and their role on their website.
I'm also here to help you select the best toy for your child. Feel free to contact me anytime, I'd love to help you!