Cuddly keepsakes – we all had something special as a kid growing up right? That teddy/tiger/blanket that you just couldn't live without.
Why they are important
Cuddly keepsakes definitely help children feel safe. It gives them something that is theirs to cuddles, to talk to, to feel safe with – have you seen the movie Ted? Think the Thunder song (without the language).
Growing up we want our children to grow up independent and confident. Having their own comfort buddy definitely helps with this. I'm not sure on the exact science of this, but I have seen it in action in our household.
The Nicholls Household
In our household we have Mr Now 8 and Miss 6. Mr Now 8 sucked his thumb from a very early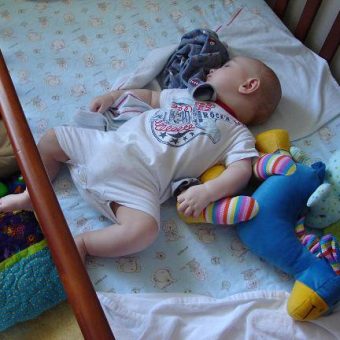 age and used his swaddle blanket, pretty much from day one, to help comfort him when sucking said thumb.
Miss 6 was a different story. She has always had a cuddly keepsake. Her very early one was a soft little pony which she called Popo. She used to carry it around by the hair and we had to eventually purchase a second one. This allowed Popo to be washed and stay clean.
Miss 6 moved on to her currently cuddly keepsake after Popo. She now has an owl which goes by the Welsh name of Cwtch (pronounced Cutch, meaning cuddle). You wouldn't believe it but Miss 6 actually lost Cwtch on transit to the UK on our first trip. She was absolutely inconsolable!
Thankfully turned out Cwtch was easily available and Cwtch was "returned" to us. A little cleaner and with a note to explain that she had been cleaned especially.
Needless to say, we now have a spare Cwtch. And Mr Now 8 has always had a couple of swaddle blankets so we rotate them regularly.
A Cute Cuddles Tale
Our Cute Cuddles soft toys also make great cuddly keepsakes.
I had a mum of a beautiful little boy contact me and explained that her little man's keepsake was a Cute Cuddles and could I please make a spare for her to have in case of emergencies. I made the replica willingly as I know what it's like to have to deal with a child who doesn't have their special keepsake.
Lessons I've learnt
One of the things I learnt the hard way this week was not changing over the Cwtch's often enough. Miss 6 spilt her milk on Cwtch so she had to go for a ride in the washing machine. In steps Spare Cwtch. Only spare Cwtch was far too pink and far too fluffy. A bit of mum magic and I swapped them back. But this does leave me with a dilemma in future.
If you need me to make you a spare Cute Cuddles cuddly keepsake – just ask! I will do that for you with pleasure as long as I still have the fabric available!
Plus, this is also why I make all my soft toys with 100% cotton fabric and a good quality polyester fibre filling. This makes them easy and safe to wash.
Share your stories and tales below – I'd love to hear about your journey too!
Tracy