Imagine this – your shiny new baby girl is 3 months old and has a slight runny nose but you think it'll be ok so you take her and her older brother to family friends for the day. But by 2pm she is a lethargic, floppy, mostly unresponsive, shadow of her former smiley self….
I didn't hesitate, I took her straight to Kids First. Who where amazing by the way. Despite it being June and them being swamped with similar looking cases. My little girl was admitted to the childrens' ward with pneumonia.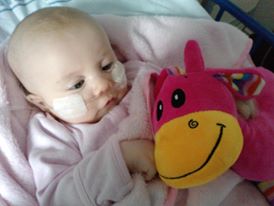 I won't go into the full horrors of that day, or the many that followed because it brings tears to my eyes and I'm trying to type.
It did however start us on a journey I never saw coming…
The clock ticks on and we have been on many a visits to the GP, The Super Clinic, Kids First and also StarShip.
Each and every one has tried so hard to help us, and for that I will always be grateful. They have supported us though each challenging month and continue to support us. They work together to find solutions and share tests results so she doesn't have to keep having more tests.
So when I saw that the Auckland Round the Bays was coming up soon, and that I could join the StarShip Everyday Hero Team and make a difference, even a small difference, I didn't hesitate – I signed straight up.
Starship Foundation raises funds so Starship Children's Hospital can better care for 130,000 children from around the country each year. Donations are an extra to Government funding and provide for new technology, vital research, boosted family support and preventative programmes. It exists through the generosity of the public who help make Starship a world class medical facility.
Will you please help me make a difference by making even a $5 donation to this amazing cause?
https://aucklandroundthebays2017.everydayhero.com/nz/tracy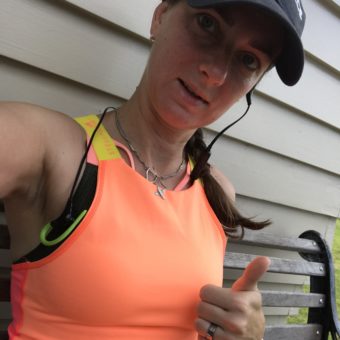 I will keep you up to date with my progress – both fundraising and training!
Thank you – for helping me make a difference to so many families!