'Twas the month before Christmas… First week of November to be exact. And all over the internet people are going crazy!
There seems to be two camps with this one…
Camp One: Pro-Christmas
Pro-Christmas'ers simply can not wait to put up their Christmas Trees and deck their halls with boughs of holly. These are the people posting the countdown to Christmas on Facebook with excitement and glee.
We all know that these are also the people who have finished their Christmas shopping too!
Camp Two: Anti-Christmas
I'm not sure this camp is completely Bah Humbug, but they certainly will not be decking their halls with boughs of holly until the 12 days of Christmas actually beings! If at all….
This group is mostly likely to be the ones who will be doing their Christmas shopping via the internet to avoid the crowds and Christmas music.
What about Camp Three?
What if there was a happy medium? Because I'm pretty sure I fit into this last group.
Before children, I was probably well and truely camped out in Camp Two. Now I have a healthy respect for Christmas and the joy the magic of Christmas brings my children. I don't think I'll ever fit into Camp One, that's a bit too intense for me.
However, there is something special about watching my little people write and speak to Santa in the lead up to the Big Day. The pure joy in their faces when they go to be and wake up to find Santa has left them almost exactly what they have asked for!
Still, we respect the more traditional timelines of Christmas. The decorations don't come out until  December at the absolute earliest!
Finding My Feet Still…
Decorations and traditions aside – I've been on New Zealand now for 15 years and I still can't get used to it not being a wintery Christmas. For me, this makes making Christmas traditions hard.
It also means I struggle with getting my head in the game. Christmas shopping bums me out. It reminds me that I miss my UK family. I'm not a bah humbug but it does make me feel sad at malls and tempted to head for the internet for Christmas shopping. But I also like to support locally made products. Which is why I buy most of my Christmas gifts at craft markets, through out year to be honest with you (little bit Camp One right there!).
Where are you heading for your Christmas shopping this year?? Are you heading to the local craft market and supporting your local community? Or heading to the mall? Or… hitting the keyboard and buying online? Are you mixing it up, or keeping with the big brands?
Let me help you with some beautiful, unique soft toys – SHOP NOW!  Order your Cute Cuddles soft toy today and start enjoying the smiles and laughter of your special child.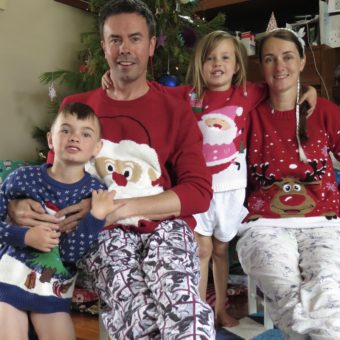 Stay in touch with us via Facebook and Instagram too!
Share with me your Christmas traditions – I can't wait to hear from you!
Tracy
xXx