My favourite type of customers are the ones who are not sure what they are looking for…
Why, I hear you asking?
Let me explain. When a customer approaches me at markets, they are normally drawn by the colour of the stall. As they peruse the stall, they start to explore further. They smile. They are thinking… "but for who?"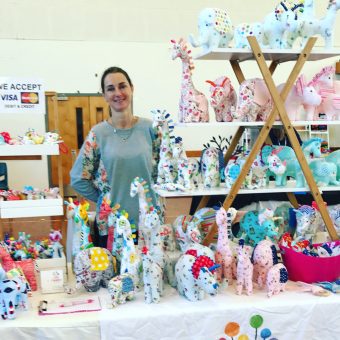 Something then catches their eye! BOOM! They love it. But they continue to look around the stall. Thereby, confusing themselves.
With a few simple questions, they inevitably buy the first toy they picked up. Because some things are instinctive. I love helping customers work out why there were drawn to that item and solving problems with them. (*warm fuzzies*)
But Wait! There is more
And it's not just at markets. When a customer emails me and we speak through their request, it can sometimes completely turn around the order.
Whether it is a soft toy for a neighbours new born baby, or a gift hamper for a colleague. Every single customer is unique (just like all of our soft toys).
What I love most though, is when someone contacts me from a referral, we work together and it turns out that what they thought they wanted (the same as what they had seen), turns out to be not quite true.
When you see something you love, you inevitably want to buy the same thing. I get that. I do that!
However, because every single Cute Cuddles soft toy is unique, we are not able to solve that problem. BUT, with a clear view of your colour, style, taste and an open mind – we can definitely supply you with a unique toy what you'll love way more then if you'd brought an exactly copy.
Next time you are looking for something for your special little one – look no further than one of our special little ones.