3 Tips for choosing the Perfect Gift
There are many options when it comes to buying gifts for new parents – it can become a little overwhelming. So, we have out together some top tips to help make the decision a little bit easier…
Buy something useful…
Don't be suckered into buying the latest gadgets, or a 2-metre tall teddy bear because the shop assistant said it was what every new parent needs. Be practical with your gift choice and buy something that is going to be used. You can't go wrong with blankets, clothing, nappies, or toys.
Buy something appropriate…
Yes, the new arrival will probably grow to love Lego, or Disney movies, or remote-controlled cars in years to come. But it doesn't mean they need those gifts now. Buy something age appropriate. Babies come with so much 'stuff' that the new parent won't want to store something for the next 5 years until it is able to play with it.
Buy something practical…
If you choose to purchase clothing, then think about the baby's due date and the seasons. These is no point buying a cute newborn swimsuit if then any is born in winter. By the time the weather is warm enough to swim, the swimsuit will be too small.
Need more convincing?
Check out these three reasons why our customers think our gift packs are the perfect gift!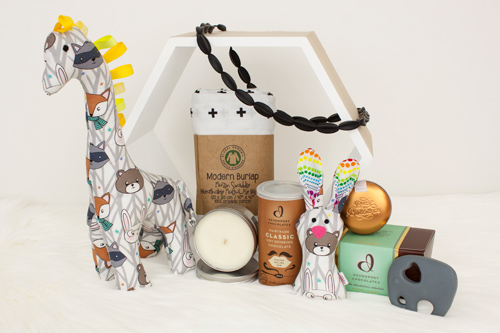 Not just for bubs
So often the new parents will be overwhelmed with gifts for the baby, but very little that they can use themselves. Parenthood is a steep learning curve, so we all need a bit of a pamper at times. Our hampers include an amazing tin of hot chocolate, conversation encouraging candles, and gorgeously scented soaps suitable for all the family.
Support local
We source beautiful New Zealand products to ensure that we support local businesses. So when you buy from Cute Cuddles, you are also supporting amazing New Zealanders who have amazing products.
Quality assured
When it comes to babies, you need to make sure you are using quality products that are made to last. Our products are sustainable, natural and above all else, safe.