From snuggly cuddles to cute hair fuzz, everyone loves a newborn baby! But when it comes to choosing toys for newborns, many of us tend to draw a blank. I mean, what are the best toys for a newborn baby? As toy makers ourselves, we have a great understanding of the safety features a baby toy must have, plus knowledge about age appropriate toys too. We've put all of that together here to help you out.
What Can a Newborn Play With?
To understand what makes a great toy for a baby, you need to firstly look at a baby's development. A newborn baby can: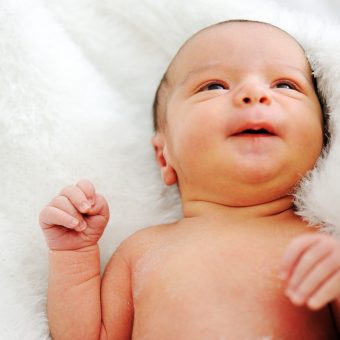 Focus on an object up to eight to ten inches from their eyes
See black and white well
Enjoy looking at contrasting colours, shapes and lights
Look at eyes more than other facial parts
Mimic your facial movements
Startle when they hear a loud noise
May suck their thumb or fingers
Enjoy being snug and warm
Turn their head towards a movement or sound
Watch swaying hanging objects
Bat at objects with their hands
Before a baby can hold a toy, they need to practise reaching out towards it and batting it with their hand. But don't throw the idea of buying cuddly toys for newborns out the window! A soft toy makes a wonderful item to look at, especially if it has bright and contrasting fabric like our soft toys do! Their large size also makes them easy for a newborn to touch too.
What Are the Best Toys for Newborns?
When it comes to choosing the best toys for newborns, you can't go past something handmade. Avoid heading to your local department store because this new arrival does not need twenty of the same thing! Instead, pick a unique handmade baby toy from our range at Cute Cuddles. Some of the best toys for a newborn include: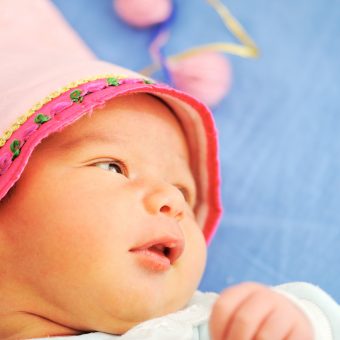 Baby mobiles – new babies love to focus on gentle movements, such as ones made by toys on a mobile. Aim to buy ones which have bright and contrasting colours, plus are in a range of shapes and sizes.
Rattles – while a new baby won't be able to hold a rattle for a few months, they can certainly hear the noise made by one. As the baby learns to reach out and bat the rattle, they'll be rewarded with a lovely noise and quickly learn that actions have consequences.
Soft toys – each of our handmade double stitched soft toys are safe for newborns. There is nothing for the baby to pull off and swallow, but plenty for them to look at and touch!
I'd love you to take some time browsing our online baby toy shop. As we specialise in lovingly handmade and unique baby toys, your new bundle of joy will be forever in love with their Cute Cuddles toys and baby accessories!