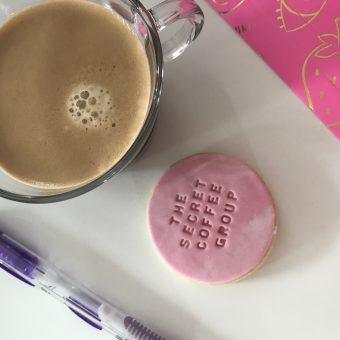 So….. I went to a Mums in Business networking group last night. I have to be honest and say I normally avoid things like this, the whole 'mumtrepreneur' thing just isn't me.
But have to say, I was pleasantly surprised. These women were all passionate, unique and driven. More importantly, they were authentic.
Here come the stereotypes
From my experience, mums in business networking events are mostly a boast about how perfect said mums child and/or ideas are. They don't want to hear about your story. They are there to sell and network and push their brand. I used to walk away exhausted. Had these people been authentic? Do they even know that they are leaving people exhausted?
A pleasant surprise
I heard about The Secret Coffee Group when it popped up on my Facebook newsfeed. And I can honestly say that I breezed past it without a second thought. But it kept coming back, got to love Facebook.
I kinda got thinking about it and clicked on the link. I then met Jen at a market I had been at. When I got home I booked my place.
See what happened there…. I meet someone authentic…
The Event
The actual event. Well, let me start by saying I almost don't go. I wouldn't consider myself an introvert until I'm facing a room of 50 odd complete strangers about whom I know little or nothing and they know about the same of me.
Boy was I wrong. They were friendly, welcoming and I don't once feel judged or unheard. I had stumbled into a room of open, supporting woman.
It gets better… the speakers were amazing! Inspirational and all in completely different stages of business and all in different industries. This was not a one fit suits all talk but each and every talk resonate because they came from places of passion and were authentic.
I'm getting to my point, I promise
Driving home I was smiling. At previous events I had felt exhausted, drained and left dreading the next one. This one was different. I had been myself – authentic. And met people who had been the same. Heard stories from people telling their authentic stories.
This little hindsight made me think – is it an age thing, or an experience thing? But isn't life so much easier when we are authentic with each other?
I remember when I used to be the person people expected me to be. I hated going to events, I'd leave washed out and hollow. There is so much value in being authentic. Not just from the listening perspective, but for the speaker too.
Do you struggle with this like I used to? Are you your most authentic self most of the time? Or do you sometimes find yourself exhausted by being the person people expect you to be? Share your story with me (it's a safe place, I promise!)
And take care of you – there is only one you, and you are great, just as you are!
xXx